All the Best Massachusetts Dog Parks You Should Visit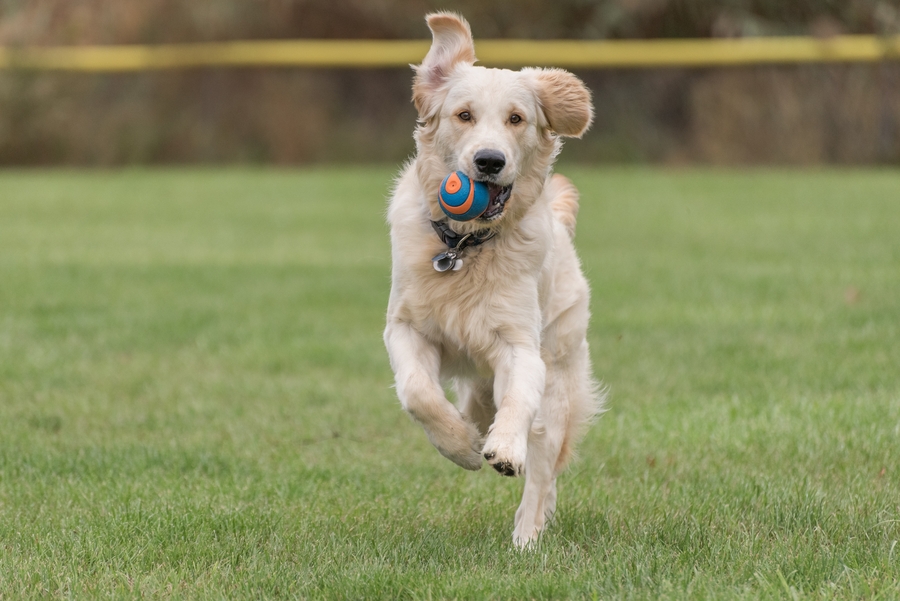 There is no shortage of Massachusetts dog parks you and your fur baby can visit. In fact, The Bay State is home to some of the best off-leash spaces in the country. 
1) Falmouth Dog Park
257 Brick Kiln Road, Falmouth, MA
The people behind Falmouth Dog Park work hard to create an environmentally-sensitive space where dogs will feel welcome and safe. 
This off-leash dog park has separate spaces for big and small dogs. There's also a water bubbler and a dish on-site, but you're also welcome to bring your dog's bowl.
Four waste stations with poop bags are also available. There are also several benches around the park where you can relax before heading home. 
The park is open from dawn to 8 P.M. Check out the park's website for important announcements.
2) French Park Dog Park
65 Prospect Lake Road, Number 35, Egremont, MA 01230
French Park Dog Park is an off-leash dog recreation area inside the historic French Park. 
This Massachusetts dog park is spacious, clean, and well-maintained. Free poop bags are available so that you can clean up after your pet.
However, you need to bring your supply of water as it isn't available on-site. 
The park is open from sunrise to sunset. It's the best place to be if you and your dog want to enjoy the outdoors and make new friends. 
3) Bark Place at Breakheart Reservation
Forest Street off Lynn Fells Pkwy in Breakheart Reservation, Saugus, MA
You'll find Bark Place directly across the Pine Tops picnic area at Breakheart Reservation. 
It's a good way away from town, making it an excellent destination if you want a quick adventure with your fur baby.
There are no separate areas for big and small dogs, but the single enclosure is often filled with kind and well-disciplined regulars. 
Poop bags are provided on-site, making cleaning up after your pet easier. You must watch your pet closely while at this Massachusetts dog park.
4) Stodder's Neck
Stodders Neck, Lincoln Street, Hingham, MA, USA
Stodder's Neck is a peninsula at the mouth of the Back River. It's a popular destination for dog walking thanks to its beautiful harborside walking trails and breathtaking hilltop views. 
The off-leash dog park at Stodder's Neck features plenty of space for dogs to play and socialize. 
You can explore the rest of the park with your dog, but he has to be on a leash. There are more than 20 acres of space you can check out.
Visit the park's website for important announcements.
5) Pilgrim Bark Park
Route 6 and Shank Painter Road, Provincetown, MA, 02657
Pilgrim Bark Park is a 1-acre Massachusetts dog park enclosed in tall fences and double entry gates. There are also separate areas for big and small dogs. 
Before heading to the park, make sure your dog is licensed and vaccinated. You also need to clean up after your pet.
Pack poop bags and dispose of used ones in the trash cans around the park. 
Dogs are allowed on the beaches from Memorial Day to November 1. Your fur baby can play on the beach from 6 A.M. to 9 A.M. and from 6 P.M. to 6 A.M.
6) Carleton Court Dog Park
Carleton Street between Braddock Park and Holyoke Street, Boston, MA
Carleton Court Dog Park was established in 2005. The off-leash area is in the South End section of the park.
It's spacious enough for games of tag and fetch. The park is also surrounded by beautiful trees that provide plenty of shade. 
Dogs also get to play with the water hose on-site, which is usually on during the summer months.
7) Medway Dog Park
298 Village St, Medway, MA 02053
You'll find Medway Dog Park between Village Street and Cottage Street in Medway.
It's officially known as the Henry Garnsey Canine Recreation Area and is one of the best spots to let your canine play and socialize. 
It's completely fenced-in, so you don't have to worry about your dog's safety.
A non-profit organization sees to it that this Massachusetts dog park remains in tip-top shape at all times. 
You can do your part in keeping this off-leash dog park clean by picking up after your pet. There are trash cans around the park where you can dispose of used poop bags. 
8) Dedham Dog Park
269 Common Street, Dedham, MA
Dedham Dog Park is a membership-only off-leash area in Massachusetts. However, the park is currently open for non-members for free. 
You can check the park's website for important announcements about changes in park rules and membership fees. 
All dogs need to be registered with the Dedham Parks and Recreation department before entering the park. 
You should also present your dog's vaccination records.
Bring dog park essentials like poop bags, plenty of water, and your dog's bowl before coming to the park. 
9) Randolph Dog Park
201 West St, Randolph, MA 02368
Dog parks in Massachusetts have a few things in common: beautiful walking paths, plenty of space, and beautiful trees that offer shade—Randolph Dog Park is no different. 
There are two walking paths on-site: the central paved path and the short nature trail that goes through the woods. 
You'll also find separate fenced off-leash areas for big and small dogs. Poop bags are also available. You'll find the dispensers at the entrance and along the paved paths. 
There are also trash cans around the dog park where you can dispose of used bags. Bring plenty of water and your dog's bowl if you plan to do a lot of walking.
10) Cat Rock Park
Weston, MA 02493
If you're feeling up for an adventure in the great outdoors, stop by Cat Rock Park. There are several trails for off-leash hiking and even a big pond for swimming. 
This Massachusetts dog park is also spacious. There's a large field on-site where dogs can run, play, and socialize with other canines. 
Finding a spot to park can be challenging, but the drive to the park is worth it.
Before you visit Massachusetts dog park
You need to prepare a few things before you head out to Massachusetts dog parks near you.
For one, you need the usual essentials like poop bags, your dog's leash and bowl, and plenty of water. 
Although most dog parks in Massachusetts come equipped with water and waste stations, it's still best to bring your supply in case the park runs out. 
You also need to make sure your dogs are vaccinated and have the necessary licenses and permits.
Most dog parks, even ones outside the Bay State, require dogs to have updated tags and vaccination records for everybody's safety. 
Don't forget to practice dog park etiquette as well. For example, food or snacks are not allowed in dog parks as they can cause canines to fight. 
Watch over your dog at all times, too—especially if you're stopping by off-leash trails near the woods.
Which Massachusetts dog parks have you visited with Fido? Which one is your favorite?