4 Things In Dog Parks That Can Be Harmful To Your Fur Baby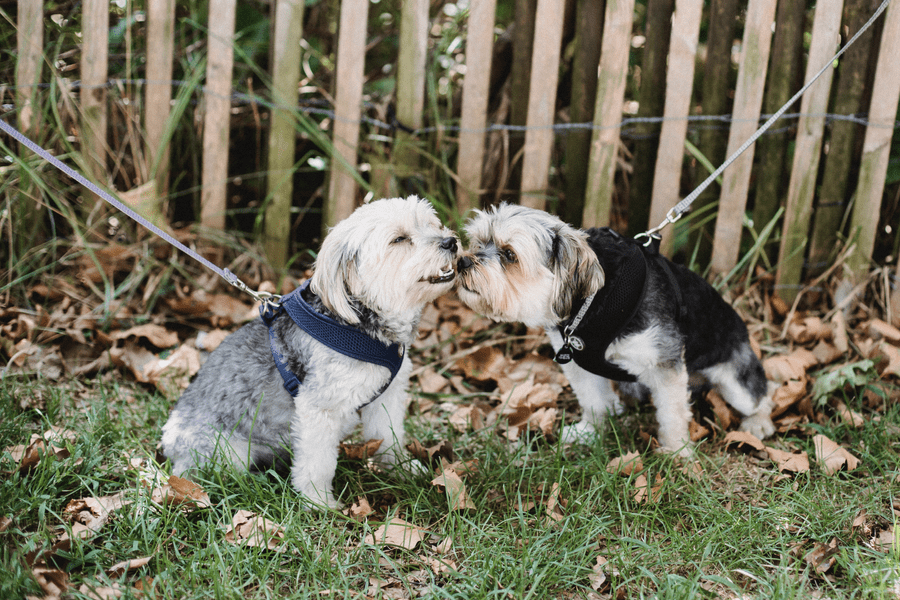 Dog park safety is one of the essential things fur parents like you should consider when choosing a dog park.
And it's not solely about you and your dog's safety; it's also about the well-being of everyone else around you. 
Harmful things at the dog park 
There are a few things, instances, and amenities at dog parks that can compromise your fur baby's safety. Here are a few: 
1) Poorly maintained dog park amenities
Not all dog parks will have everything your dog needs, which is why apart from bringing the essentials, you also need to stop by a dog park first before your actual visit with your dog.
Check if the fences are well-maintained and if there are no holes where your dog can squeeze through. 
The fences should also be high enough to prevent dogs from climbing over. 
You should also look for any parts of the fence that may be poking out or loose because it may cause dog injuries. 
If the dog park has any agility or fitness equipment, you should inspect them for loose boards or nails.
The inside of dog tunnels needs inspection, too, so you're sure nothing there can injure your dog. 
Don't forget to look at the water fountains and communal bowls to see if they are regularly cleaned and maintained.
Check faucets and bowls for rust or debris that may poison your dog. 
2) Poisonous plants
Although it's improbable that you will find a random poisonous plant at a dog park, it's still best to watch out for it. 
The Central California SPCA's list of poisonous plants for dogs includes aloe vera, ivy, daffodil, and milkweed. 
Most dog parks make sure these plants do not grow in the park, but it's your responsibility as a pet owner to double-check. 
You also have to be aware of other poisonous things, especially if you and your dog frequent hiking trails and forests. 
3) Crowd
The size of the dog park that you choose for your fur baby should be big enough to accommodate the number of visitors they welcome. 
Remember that dogs can become aggressive if a space is too small. Visit ahead of time to check how many park-goers frequent the dog park. 
Ensure that there are also separate areas or enclosures for big and small dogs. 
The size and availability of enclosed spaces are important, especially if you have small dogs. Smaller dog breeds may easily get stepped on by bigger dogs.
Double gates should also be present to prevent dogs from running away or running into another dog.
4) Inattentive dog owners
It's hard to admit that not all dog owners will watch over their fur babies while they're at the dog park.
There are also dog owners who bring untrained dogs to the park, which can cause problems because untrained dogs might not follow orders. 
Of course, there is no way to know if a pet owner is responsible just by hanging around the dog park. So it's up to you to make sure irresponsible dog owners do not affect your day out. 
It's also important that you vaccinate your dog against diseases like distemper and hepatitis. 
Some dog owners forget to vaccinate their dogs, making it very dangerous for their dogs and yours.
Dog park safety and preventing injuries
If you don't have a choice when it comes to the dog parks you can visit, it's up to you to make sure that the one you go to will be safe for your dog. 
1) Report defective dog park amenities
If the dog park you've visited has faulty agility equipment, broken fences, or dog fountains that do not work, report it to park authorities immediately. 
Talk to the people maintaining the park about additional amenities you think are necessary for a great dog park experience. 
Going to your local parks and recreation office to talk about the dog park near you doesn't only help your dog; it also helps the dog-loving community in your area. 
2) Train your dog
A considerable bulk of dog park safety is about giving your dog proper training while he's still young. 
Proper dog park training allows you to learn more about your dog's tendencies and cues. When you know how your dog thinks, you will have a better relationship with him. 
Apart from that, you'll be better able to control your dog when you need to. 
We discuss dog park training in detail in this Top Dog Parks article. 
3) Be a responsible dog parent
It's your responsibility to make sure your dogs are vaccinated. Not only that, but it's also your responsibility to clean up after your dog and keep an eye on him while you're at the park. 
Learn how to control your dog, too, so you can protect not only him but also everyone else around him.
4) Pick the right dog park for your pooch
Dog park safety is also about choosing the appropriate dog park. For example, if you have a small dog, choose a dog park with enclosures for small dogs. 
It's also important to pick a dog park with your dog's needs. Are you looking to make sure he gets his daily exercise? Pick a dog park with plenty of space for him to run around. 
Are you looking to make sure your dog gets mental and social stimulation? You can opt for a smaller dog park or go when there are only a few park-goers. 
Dog park safety is all about erring on the side of caution
No responsible and loving fur parent would ever put their dog in danger, so it's always ideal to err on the side of caution. 
Prevention is always better than cure, as the famous saying goes. That's why it's important to pay attention to the details, especially when it comes to you and your dog's well-being. 
On the other hand, accidents can happen, and when they do, it doesn't mean you're a terrible fur parent. 
All that matters is you do your part in keeping your dog safe and making dog parks near you a safer place for dogs.