Dog-friendly Fort Lauderdale Parks Fido Will Love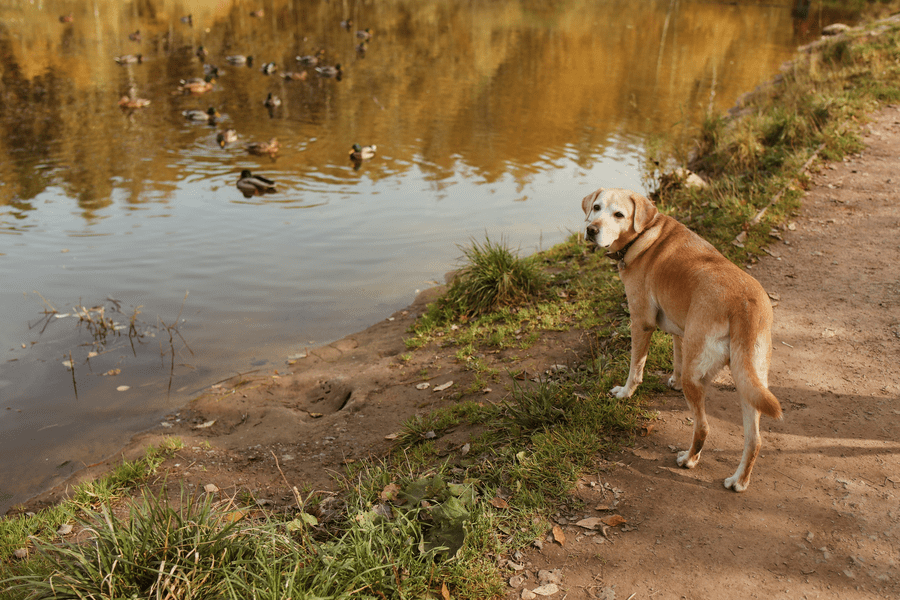 Fort Lauderdale in Florida, is known for its beaches, vibrant culture, arts, and events. There are also several dog-friendly Fort Lauderdale parks where canines can play and swim to their heart's content. Here's a list of the ones you can check out with Fido:
1) A1A Dog Walking
You'll find A1A Dog Walking on the west side of A1A if you're coming from Sunrise Boulevard south to the intersection of Fort Lauderdale Beach and Seabreeze Boulevards. 
Dog walking is allowed 24 hours a day along A1A north of Sunrise Boulevard. The rest of the area is open from 6 A.M. to 9 A.M. and from 5 P.M. to 7 P.M. 
Make sure you clean up after your pet. Dogs need to be on a leash, and all their vaccination and licenses must be updated.
Canine Beach is another very popular Fort Lauderdale destination. Even though dogs need to be on a leash, they'll still enjoy the fresh air and the stroll along the beach.
You need to secure a dog permit for Fido before he can come to visit. Provide a current hard copy of your dog's certificate of vaccination and a valid proof of residency. Non-residents can also visit for a fee. 
You can come and visit from 6 A.M. to 9 A.M. and from 5 P.M. to 7 P.M.
1150 G. Harold Martin Drive, Fort Lauderdale, FL 33304
Holiday Park Dog Park is one of the amenities at Holiday Park. It's right in the heart of Fort Lauderdale. 
Like all the other dog-friendly parks in Fort Lauderdale, you need to prepare your dog's current vaccination and license.
Keep a close watch on your dog, as they're not allowed to dig in the park.
The park is open from 7:30 A.M. to 7 P.M. and is closed every Monday and Wednesday from 8 A.M. to 11 A.M. for routine maintenance.
Dogs on a leash are welcome at Riverwalk Linear Park. It's a very popular Lauderdale destination for long walks.
You can sit under one of the trees and enjoy the fresh air with Fido. You can also play fetch or let your fur baby make new canine friends. 
There's also a gazebo, several park benches, and picnic tables on-site. Clean restrooms are also available. This 5-acre park is open from 6 A.M. to 9 P.M.
Snyder Park Bark Park is one of the most popular parts of Snyder Park. It's not only spacious but it's also equipped with agility equipment.
This 2-acre area is enclosed by well-maintained fences, so you're sure your dog is safe while he's playing. 
The park is open from 7 A.M. to 7 P.M. and is closed every Tuesday and Thursday from 8 to 11 A.M. for routine maintenance.
Your dog can also go swimming at Snyder Park's East Lake. It's open from 7 A.M. to 7 P.M.
Before visiting dog-friendly Fort Lauderdale parks
You must prepare a few things before stopping by a Fort Lauderdale park near you. 
For one, make sure your dog's vaccination and licenses are up-to-date. Most dog parks and canine-friendly destinations require owners to present their dogs' updated records or include them in their dogs' collars.
Most parks in Fort Lauderdale will welcome your fur babies, but they must wear a leash. You also need to bring dog park essentials like poop bags, plenty of water, and your dog's bowl. 
Four-month-old puppies are not allowed at most dog parks yet, since they haven't had the chance to train and understand the proper behavior at dog parks. 
Don't forget your dog park etiquette, too. Cover any holes that your dog might have dug, dispose of poop bags only in designated waste bins, and keep a close watch on your dog.