The Best Dog Parks in Georgia: Fetch Dog Park and More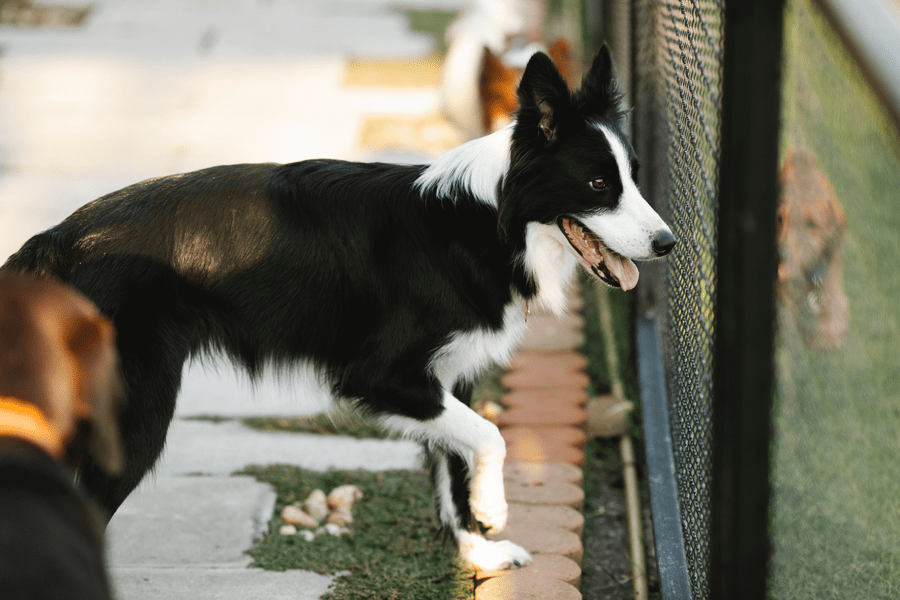 The best dog parks in Georgia are hard to beat—in fact, the entire state is teeming with canine-friendly destinations making it one of the best vacation destinations for you and Fido. 
Here are some off-leash areas you should check out in the Empire State of the South. 
1) Fetch Park
520 Daniel St SE, Atlanta, GA 30312
Fetch Park, also known as Fetch Dog Park, is all about community and getting together. Stephen Ochs founded it because he never wanted to choose between hanging out with his friends or playing with his dog. 
Today, local fur parents and tourists stop by Fetch Park to become part of a warm and fun local community and enjoy the excellent amenities. 
There's plenty of space on-site for Fido to play, exercise, and socialize. Cleaning up after your pet while at the park is also easy. Poop bags and waste bins are available, but you can also bring your own supply. 
You can visit the park's website for important announcements and more information about the membership fees. 
2) Newtown Dream Dog Park
3150 Old Alabama Rd, Johns Creek, GA 30022
Newtown Dream Dog Park is one of the most popular amenities at Newtown Park. It's a one-acre off-leash area with artificial turf and sprinklers. It's right by the entrance, so you won't find it hard to locate. 
There are also separate areas for big and small dogs on-site. Apart from that, you'll also find benches, shelters, and several shade trees where you can relax after playing with your dog. 
Poop bags are available on-site. The park also has bridges, hoops, tunnels, and drinking fountains.
3) Piedmont Park
Park Dr. NE, Atlanta, GA 30309
The Piedmont Dog Parks at Piedmont Park offers three acres of space where canines can run and play off-leash. 
It has separate enclosures for big and small dogs. Apart from the enclosed areas, your fur baby can also check out the beautiful trails and landscaping on-site. 
Water spickets, poop bags, and waste bins are also available, so all you need to bring is your dog's bowl. 
When you stop by the park during the weekend, you can let your dog get his dog popsicles at the weekend concessions.
4) Freedom Barkway Dog Park
523 Highland Ave NE, Atlanta, GA 30312
Playing ball is one of every canine's most popular activities at Freedom Barkway Dog Park. 
It's a 2-acre off-leash area in the Old Fourth Ward neighborhood. It's just a stone's throw away from downtown Atlanta. There are separate areas for big and small dogs on-site. 
You can pack your own supply of poop bags in case the park runs out. There are already waste bins around the park where you can dispose of used poop bags.
5) Pitner Road Dog Park
Pitner Rd NW, Acworth, GA 30101
Pitner Road Dog Park is one of the amenities at Pitner Road Park. It has a 2-acre space for big dogs and a 1-acre area for small dogs—both securely fenced. 
There are also several shaded areas on-site where you can relax. You'll also find benched, a picnic shelter, and a playground on-site.
The park also provides water and poop bags, so you can easily clean up after your pet or ensure he stays hydrated while playing. 
The dog park is closed on Wednesday mornings until 10 A.M. for routine maintenance.
All in all
Apart from stopping by the best Alabama dog parks, you can also check out other local dog-friendly attractions. 
You can join the tours at the B.J. Reece Orchards. Dogs are allowed at their orchards but have to be on a leash. You also need to make sure you clean up after your pet.
Don't miss a chance to visit the Three Sisters Vineyards & Winery with Fido. Dogs are allowed on the deck all year round but must be on a leash. You can even ask for dog treats behind the winery's main tasting bar.
These are only some of the other spots you can check out with your dog while in Georgia. Don't forget to pack essentials like poop bags, so you can clean up after your dog wherever you are. Bring your dog's bowl and plenty of water as well, in case the destination you're visiting doesn't have running water or a water fountain. 
Always watch your dog, whether you're stopping by a public off-leash area or a dog-friendly private business, to ensure everyone is safe while you're out and about.