Swimming With Dogs: Laguna Beach Dog Parks You Should Visit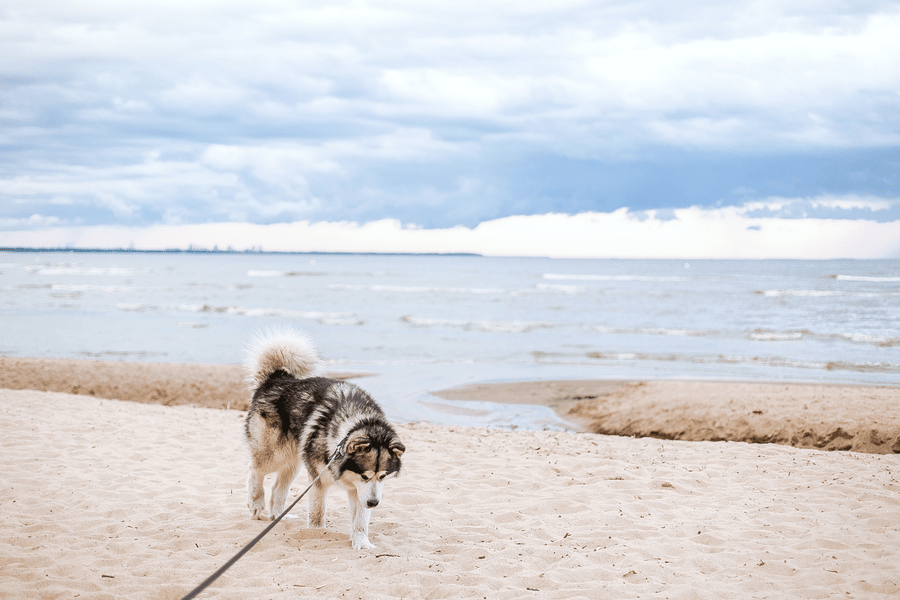 It's always fun to visit California with your fur baby, especially if you're stopping by canine-friendly destinations like Laguna Beach dog parks. 
Laguna Beach is a beautiful coastal town offering several opportunities for you and your fur baby to have a good time. 
Best Laguna Beach dog parks
1) Laguna Beach Dog Park
20672 Laguna Canyon Rd, Laguna Beach
You'll find Laguna Beach Dog Park along Laguna Canyon Road, east of downtown Laguna Beach. It's open every day except every Wednesday from 6 A.M. until dusk. 
It features a 2-acre, securely fenced off-leash area where Fido can run around, play, and socialize. There's also a small dog area on-site. 
A dog drinking fountain and several benches are also available.
If you want to take your dog to the beach, you must make sure he's wearing a leash. You also need to clean up after your dog and dispose of used poop bags in the designated waste bins on-site.
2) Laguna Niguel Regional Park
28241 La Paz Rd, Laguna Niguel, CA
Although your dogs need to be on a leash when you bring them to Laguna Niguel Regional Park, it's still worth a visit. 
There's a beautiful hiking trail on-site you shouldn't miss a chance to visit. You'll also find a family picnic area, barbecue facilities, and a scenic overlook. 
The park also has bike trails, tennis courts, horseshoe pits, pickleball courts, and volleyball courts. 
Children are also welcome at the park. You can let them play at the tot lot on-site. 
You can also go fishing at this California Park, but you must ensure you have a fishing license.
3) Treasure Island Beach Park
30799 S Coast Hwy, Laguna Beach, CA 92651
Treasure Island Beach Park sits atop the bluffs, offering breathtaking views of the water. 
There's a long stretch of beach on-site where you can walk with your dog. However, you have to make sure your dog is wearing a leash. 
Dogs are welcome at the park from June 15 to September 10 before 9 A.M., and after 6 P.M. From September 11 to June 14, dogs are allowed on-site during regular beach hours. 
Snorkeling, swimming, and taking relaxing strolls are only some of the most popular activities on-site.
Other dog parks near Laguna Beach you can visit with Fido
1) Newport Beach Dog Park
Avocado Ave &, San Miguel Dr, Corona Del Mar, CA 92625
Locals love stopping by Newport Beach Dog Park because it has several amenities that will make Fido's day at the park extra fun. 
There's plenty of space where your dog can run around and play. You'll also find separate spaces for big and small dogs on-site. A water fountain and several benches are also available. 
There are also several shaded spots at the park where you can relax before heading home. 
2) Aliso Viejo Dog Park
Creekside Park, Cedarbrook, Aliso Viejo, CA 92656
The Aliso Viejo Dog Park is a spacious off-leash area where you can let Fido play. 
It has recently been renovated to include amenities like pet fountains, a new pet screen, and several lost and found crates. 
The park's turf has been replaced with dog-safe mulch as well. 
Dog swimming safety
Almost all dogs love going for a swim. It's fun, and it's also a great form of exercise. However, there are a few things you need to remember before you let your dog go for a swim.
Supervise your dog while he's swimming
You need to be available quickly in case something happens or if your dog needs to get out of the water quickly. 
Keep your dog hydrated
Always pack your dog's bowl and plenty of water when visiting dog parks and canine-friendly swimming destinations. Keeping your dog hydrated will prevent him from drinking where he's swimming. 
Wash your dog before heading home
Make sure you also wash your dog before heading home. Swimming pools and beaches can have chlorine, salt, or dirt that can stick to your dog's fur. Remember to dry your dog's ears as well to prevent sand or debris from causing itchiness.
Clean up after your dog
You always have to make sure you bring poop bags whenever you're outside with your dog so you can clean up after him. Make sure you dispose of used poop bags only in the designated waste bins around the park. 
You also need to keep your dog's vaccination records and licenses up to date. Most dog parks, especially those that require membership, will ask for your dog's updated records.
All in all
Going swimming is a great way to have fun with your dog, and California is one of the best places to check out if you're looking for canine-friendly beaches.