Palm Desert and Palm Spring Dog Parks Your Fur Baby Will Love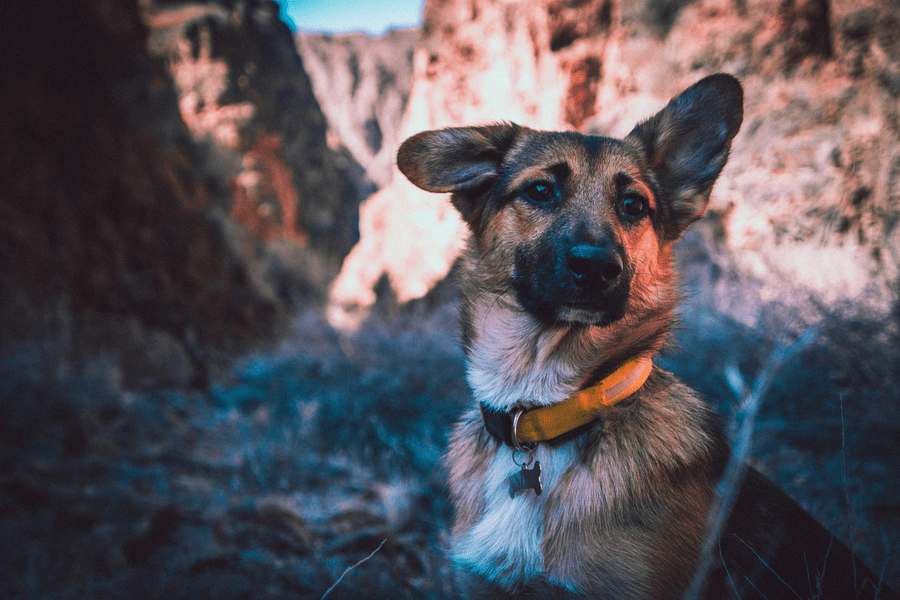 California isn't only an excellent place for a laid-back holiday, but it's also a great destination for canines and dog lovers, thanks to well-appointed Palm Desert and Palm Springs dog parks.
Here are some of the best dog parks in Palm Springs and Palm Desert that you need to visit:
Best Palm Springs dog parks
Whether you're a tourist who loves traveling with your fur baby or you're a Palm Springs local who makes sure Fido gets his daily exercise, there's a Palm Springs dog park near you that you can visit.
1) David H. Ready Palm Springs Dog Park
Location: 3200 E. Tahquitz Canyon Way, Palm Springs 92262
You'll find David H. Ready Palm Springs Dog Park near the city hall. It's a 1.6-acre space with fenced-in lush greens.
This off-leash dog park has dual-purpose canine and human drinking fountains to help keep your dog hydrated.
If you're conscious about the environment, you'll appreciate the picnic tables and benches at this Palm Springs dog park made from recycled materials.
You'll also find solar lighting, shade structures, fire hydrants, and a separate area for small dogs.
The park is open daily from 6 A.M. to 10 P.M. You visit the park's website to learn more.
2) Ruth Hardy Park
Location: 700 Tamarisk Rd, Palm Springs 92262
Fido needs to be on a leash when you visit Ruth Hardy Park. This Palm Springs dog park is in downtown Palm Springs near the movie colony.
There are drinking fountains, picnic tables, grills, and play structures on-site. You'll also find tennis courts and sand volleyball courts on this 22-acre property.
It's open until 10 P.M. and parking is available, but you need to get a reservation.
Best Palm Desert dog parks
If you've already visited Park Springs dog parks with your fur baby and still looking for more dog parks to check out, you can go to Palm Desert.
Here are some of the dog-friendly parks there that you can visit:
1) Civic Center Dog Park
Location: 43900 San Pablo Ave, Palm Desert, CA 92260
Civic Center Dog Park is within the 70-acre space of Civic Center Park. Big and small dogs have their separate areas.
The park has double gates, poop bags, and waste receptacles. You'll also find plenty of shaded areas where you can rest after playing with your dog.
You can also explore the rest of Civic Center Park. Volleyball, tennis, basketball courts, picnic pavilions, and baseball fields are also available at the park.
The park also has a rose garden, an amphitheater, plenty of walking paths, and a skate park. You can check out their website for the latest announcements.
2) University Dog Park
Location: 74802 University Park Drive, Palm Desert, CA 92260
University Dog Park in Palm Desert is open from sunrise until 11 P.M. daily. The park features separate areas for big and small dogs, a water fountain, and restrooms.
There are picnic pavilions and plenty of trees and shade if you need to rest. You'll also find plenty of green space where your dog can run around and play.
This 2.4-acre park is well-maintained, and it doesn't get too crowded. In addition, they provide tennis balls, so your dog has something to keep himself busy.
When you enter the park, you'll see the bulletin board with all the necessary reminders and announcements so you and your fur baby can have a great experience.
You can also check out the park website for their most recent updates.
3) Freedom Park
Location: 77400 Country Club Dr, Palm Desert, CA, US, 92211
The off-leash dog park in Freedom Park is top-rated among fur parents because of its vast space and its excellent park layout.
Don't worry about the heat because there are plenty of trees and shaded areas around the park.
There is an enclosure for small dogs, too, with decorative fire hydrants, benches, and plenty of shade. Poop bags and waste receptacles are also available on-site.
Meanwhile, the rest of Freedom Park has baseball fields, playgrounds, walking paths, and volleyball and basketball courts.
4) Joe Mann Dog Park
Location: 77810 California Dr. Palm Desert, California
Joe Mann Dog Park is one of the amenities you'll find at Joe Mann Park. This small neighborhood park is near the Palm Desert Country Club Homeowners Association.
You'll find a separate enclosure for big dogs and small dogs. Apart from that, the park also has plenty of shaded areas, benches, and shaded areas.
There's a kiddie wading pool at the park, too, so your dog can cool down during the warmer days.
Other dog-friendly activities you can do at Palm Springs and Palm Desert
Go hiking at Mission Creek Preserve
Mission Creek Preserve is very popular for nature-loving and outgoing pet parents. In addition, it's a great destination for hiking and camping.
If you decide to visit, remember to bring your dog's bowl, plenty of water, and poop bags. You need to keep your fur baby on a leash while exploring.
You'll find plenty of deer and sheep in the area and spring wildflowers during the colder months.
Take the bus to tour the city
If you want to get around Palm Springs fast, hop on the Buzz. It's a colorful trolley that can transport you and your pet around the city.
All you have to do is wait for the bus as it rolls by every 15 minutes from 11 A.M. to 1 A.M. The ride is free, too!
Remember dog park etiquette when you visit Palm Springs dog parks
Many cities in the United States are dog-friendly. Almost every destination in the country has a dog park.
Most are volunteer-driven, so you have to do your part in keeping the parks clean.
Make sure you clean up after your pet. After all, most Palm Desert and Palm Springs dog parks provide poop bags and waste receptacles, so cleanup is straightforward.
Don't let your dog off the leash unless you visit off-leash areas. Always keep an eye on your dog, too.
All in all
You won't run out of things to do at Palm Springs and Palm Desert. There are dog-friendly cafes where you can hang out with your fur baby.
Parks are also dog-friendly as long as you keep Fido on a leash.
There are plenty of trails you can explore, too.