Fido-Approved Anchorage Dog Parks You Should Visit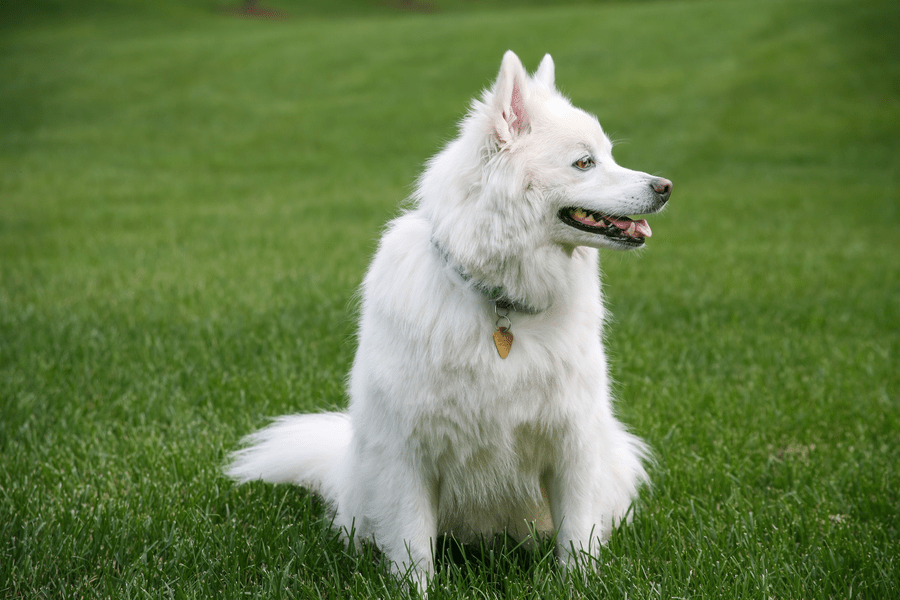 You can visit nine beautiful and well-appointed Anchorage dog parks with Fido. Most of which offer plenty of space where Fido can run, play, and socialize.
There are also off-leash areas with separate spaces for big and small dogs. 
Dog-friendly parks in Anchorage
1) Arctic Benson Park
750 W 31st Ave, Anchorage, AK 99503
Those who have been to Arctic Benson Park say it's an excellent place to take your dog for a walk.
There's a spacious enclosed play area on-site where Fido can make new canine friends or play fetch. 
You'll also find plenty of benches where you can sit and relax. Poop bags and waste bins are available on-site, so you must bring plenty of water and your dog's bowl. 
2) Chanshtnu Muldoon Park
Intersection of Debarr Rd and Muldoon Rd​
The Chanshtnu Muldoon Park is one of Anchorage's newest parks. It's right in the heart of East Anchorage on the southeast corner of the Muldoon and DeBarr Road intersection. 
It features more than 26 acres of space with breathtaking views of the Chugach Mountains. You'll also find forests and open meadows on-site. 
Your children will also love the park's nature play area, community garden, trails, and bike park.
3) Connors Bog Park
5404 Jewel Lake Rd, Anchorage, AK 99517
Connor's Bog Park is one of the most popular places in Anchorage for hiking and skiing. It's nestled between residential neighborhoods and the Anchorage International Airport. 
It's home to a diverse habitat, which includes plenty of moose and various species of birds. 
The dog-friendly area is spacious enough for long walks and several rounds of fetch and tag. It's open all year round and is the only park area where canines can run off-leash.
4) Russian Jack Springs Park
801 Pine St, Anchorage, AK 99508
Russian Jack Springs Park is home to several recreation areas like a play area, skate park, ball fields, and golf course. 
One of its most popular amenities is the off-leash dog park. It offers plenty of space where your fur baby can play, exercise, and socialize. 
5) Far North Bicentennial Park (North Gasline Trail)
4970 Campbell Airstrip Road, Anchorage, AK 99507
Far North Bicentennial Park is a popular hiking destination. The North Gasline Trail is the designated off-leash trail where you can go on a mini adventure with your fur baby. 
Just make sure you keep a close watch on your dog so he does not disturb the local wildlife. 
6) South Anchorage Sports Park
779 W Klatt Rd, Anchorage, AK 99515
If you're looking to enjoy sports with your friends after walking your dog, you can stop by South Anchorage Sports Park. 
Dogs are welcome, but they must be on a leash. There's a loop around the baseball fields and an open grass space where you can play with your dog. 
There's also a large fenced dog park where Fido can play off-leash. You need to bring your own supply of poop bags and water. There are waste bins around the park where you can dispose of used bags.
7) University Lake Park
University Lake Dr, Anchorage, AK 99508
The University Lake Park dog park has on-leash and off-leash trails. There's also an open space on-site where you and Fido can play with frisbees or enjoy a few rounds of fetch. 
Dogs are also welcome to jump in the 28-acre lake. If you're visiting the park to enjoy a relaxing stroll, don't miss a chance to check out the southwest end of the lake.
You and your fur baby will see a lot of beavers there. Just make sure Fido doesn't go chasing after the beavers.
8) Valley of the Moon Park
610 W 17th Ave, Anchorage, AK 99501
Valley of the Moon Park is home to one of the largest playgrounds in Anchorage. It has a rocketship set-up with several tiers and slides. 
Kids aren't the only frequent visitors to this park. A lot of fur parents and dog lovers come here too. There's an open grass area where dogs can play.
There are also plenty of benches and tables where you can sit and relax. 
If you want to enjoy a day out with your entire family, this is the Anchorage park you need to visit.
9) Whisper Faith Kovach Park
1904 Lore Rd, Anchorage, AK 99507
Recent renovations at Whisper Faith Kovach Park included new fencings and a piece of new playground equipment for children 2-5 years old and 5-12 years old. 
They've also included a new off-leash dog park with plenty of space where you can let your dog run around and play.
It has separate areas for big and small dogs, so you don't have to worry about your pet's safety.
Before you stop by Anchorage dog parks
Not all dog-friendly spots in Anchorage come with essentials like poop bags, dog bowls, and water, so you need to bring your own supply. 
You also need to clean up after your dog. Throw away used poop bags only in waste bins around the dog parks you visit. 
Make sure that you read dog park rules as well. Some dog parks in Anchorage will require you to keep your dog on a leash.
You also need to make sure your fur baby's vaccination records are updated in case park authorities ask for them.
All in all
You and your fur baby are guaranteed to have fun and enjoy a new adventure regardless of the Anchorage park you visit. If you don't have any plans this weekend yet, make sure you stop by the ones on this list.