These Charlotte Dog Parks and Destinations Are Great for Playdates and Pool Parties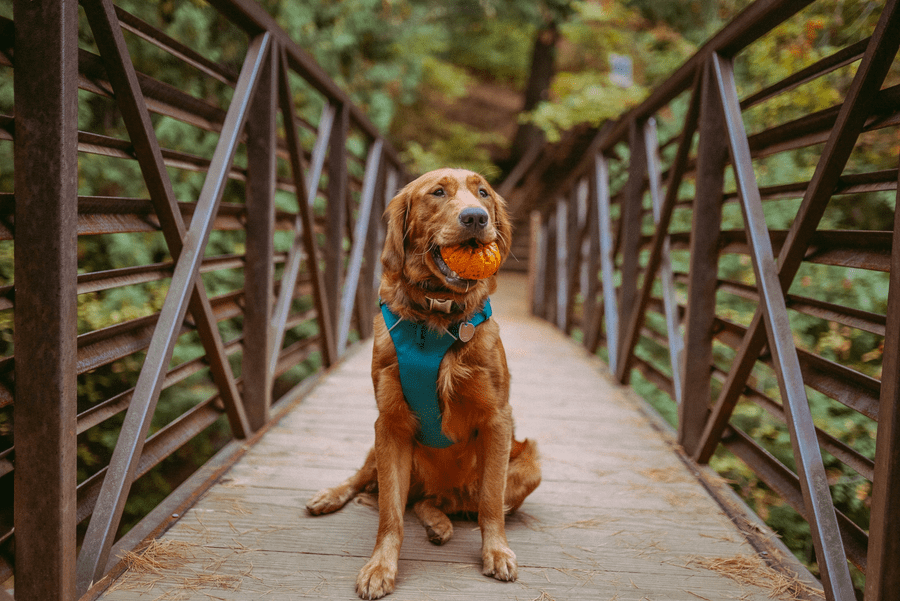 Charlotte, North Carolina, is a bustling college town with plenty of historical destinations, impressive parks, fun activities, and well-maintained Charlotte dog parks.
The Queen City is teeming with dog-friendly destinations, restaurants, parks, and recreation areas. Here are some of the best dog parks in Charlotte that you need to visit:
Top Charlotte dog parks
1) Frazier Park
Location: 1201 W Trade St, Charlotte, North Carolina 28208
Charlotte locals consider Frazier Park a hidden gem. It's tucked away in uptown Charlotte, connecting to the Irwin Creek Greenway.
Those who have been to the dog park in Frazier Park say it's best to come during off-peak hours to avoid the crowd.
However, the park is big enough to accommodate the number of fur parents that come daily, so you wouldn't necessarily feel that the dog park is crowded.
The park is a great place to visit if you want a bit of serenity after a long workday. Also, water is available at the park if your dog needs a drink.
Poop bags are provided, too, and there are plenty of benches and shaded areas where you can sit and relax.
2) William Davie Park
Location: 4635 Pineville-Matthews Rd, Charlotte, North Carolina 28226
According to frequent William Davie Park visitors, the best time to visit this Charlotte dog park is in the morning, as it gets pretty busy in the afternoon.
Despite the number of people coming to the park, there's still plenty of space for dogs to run around and play.
There are separate spaces for big and small dogs, and there's a hiking trail too. Poop bags and drinking fountains are also available on-site.
You'll find plenty of trees and shaded areas at the park, which are great if you want to take a break from playing and exercising.
3) Plaza Midwood Neighborhood Association Dog Park
Location: 1265-1201 Clement Ave, Charlotte, North Caroline 28205
You'll find separate spaces for big and small dogs at Plaza Midwood Neighborhood Association Dog Park.
Regular park maintenance keeps this Charlotte dog park in good shape.
You'll also find benches and plenty of trees, and shaded areas where you can take a break.
A dog cleanup area and water source are also available at the park.
You can check out the park's Facebook page here for the latest neighborhood events.
4) Barkingham Park at Reedy Creek Park
Location: 2900 Rocky River Road, Charlotte, North Carolina 28205
Reedy Creek Park is a 4-acre space that includes Barkingham Park, an off-leash dog park.
There are separate spaces for big dogs and small dogs. There's also a water fountain on-site, but you have to make sure you bring your dog's bowl.
You can rest or relax at the benches on-site after taking a stroll along the trail that loops around the wooded section.
5) Ray's Fetching Meadow Park
Location: 8711 Monroe Road, Charlotte, North Carolina 28212
Ray's Fetching Meadow Park is a 1-acre fenced-in area in McAlpine Creek Community Park.
It's open from 7:30 in the morning until sunset. Visiting the dog park is free, but your pets need to meet current vaccinations.
The rest of McAlpine Creek Community Park includes a 3-acre lake and fishing pier that your dog can explore while he's on a leash. There are also bike and nature trails and picnic areas.
Things to do in the Queen City besides visiting Charlotte dog parks
Hike around mountain trails and state parks
You can let your dog hike the trails of Crowders Mountain State Park, but you have to keep him on a leash.
There are 11 trails at the park, including Ridgeline Trail, which connects to Kings Mountain State Park and Kings Mountain National Military Park.
You can also check out McDowell Nature Center and Preserve. There are beautiful trails there as well as picnic areas.
People often come to this park for some peace and quiet.
Have drinks at local watering holes
Most breweries and local bars in Charlotte welcome dogs in their outdoor spaces. Stop by Sycamore Brewing for some drinks and live music.
You can also try out the beers at Birdsong Brewing Co. while your dog sits next to you at their outdoor patio.
The Dog Bar is also a trendy destination. All dog breeds and sizes are welcome, and they can enter the bar off-leash.
Go window shopping
You don't have to leave your dog behind if you're going shopping in Charlotte. Instead, you can bring Fido with you to the Park Road Shopping Center.
You can get delicious dog treats, grooming supplies, and more at Canine Cafe Charlotte. They have a lot of varieties you can choose from, and they also have an on-site bakery.
Have a pool pawty
Is your dog a water lover? Bring him to AquaPups. It's Charlotte's largest heated indoor pool for canines.
You can also bring your fur baby to DogWorld Dog Park. It's a 17-acre park that features an Olympic-size pool, water slides, a natural pond, and a creek.
They have a 12-acre fenced-in play space, too, that your dog would love.
The Queen City has more in store for you and your fur baby
There's so much to do in Charlotte apart from stopping by dog parks—you won't run out of new adventures to try.
The best dog parks in Charlotte have one thing in common: they always have you and your dog's well-being in mind. Not only that, they have a lot of fur parents like you, too.
Have you been to any of these Charlotte dog parks and destinations?