5 Dog Parks in California to Splash and Play With Your Dog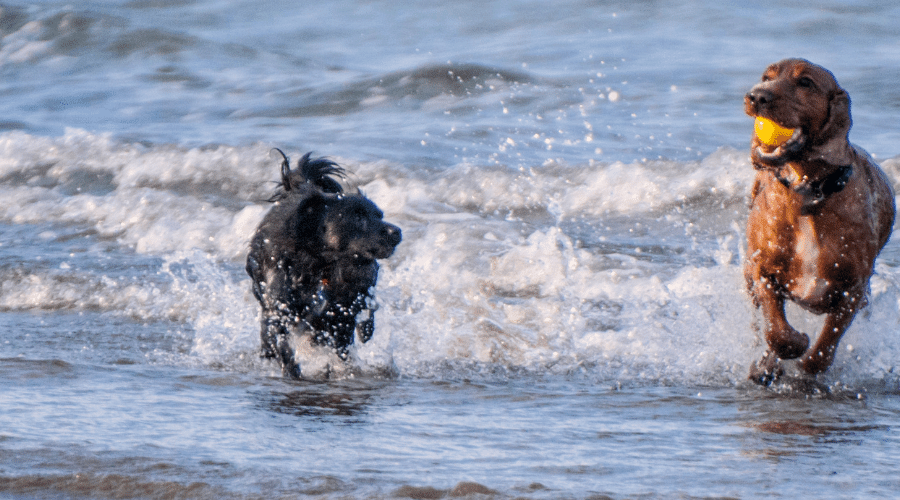 A dog park in California will be your favorite to-go-to spot if you want to engage your dog in a water play.
There are a lot of dog water parks in California that will not fail the expectation of your definition for fun.
In fact, below are ten dog parks in California you must check out for your playtime with your beloved canine.
1) Dawg Waterpark
If a dog amusement park in California is what you're looking for, then you can't miss the water park located at Country Kennels in Murrieta, California.
It is open to the public at a specified schedule, so if you want your dog to have fun swimming, dock diving, playing fetch, and playing with other dogs, you have to check their schedule first. 
You can also reserve the place for private parties or special events. The open swim does not need reservations and is only available on Wednesdays, Fridays, and Saturdays from 1 PM to 5:30 PM. Take note, though, that you need to pay a $20 fee for the first pet and $10 for each additional pet.
You can go to their website if you want to know more.
2) Doggie Central
If you are looking for an indoor dog park in California, you must try checking out Doggie Central. Their services include doggie daycare, doggie boarding, doggie pool, doggie grooming, doggie training, and other specials. 
If you want to have the splashing fun you want, then going to the doggie pool would be the best option! Some facilitators can help you around the pool and guide you and your beloved dog to your water activities.
Doggie Central is open from Monday to Saturday from 6:30 AM to 9 PM and on Sunday from 7:30 AM to 7:30 PM. If you want further details, you can visit their website.
3) Paradise Ranch Pet Resort
From its name alone, you can be sure that Paradise Ranch Pet Resort is a dog water park in California that will make your dog's heart fulfilled. It's located twenty minutes from downtown Los Angeles, which is also north of Burbank.
As a luxury pet resort, Paradise Ranch offers services including doggie daycare, dog training and grooming, and cage-free boarding. The staff don't implement any kind of solitary confinement, so it's completely cage-free.
If you are located in any place in Los Angeles, like La Canada, Santa Monica, Malibu, Beverly Hills, Pasadena, Hollywood, and Santa Clarita, you should check out their website and visit!
4) Cosmo Dog Park
Named after the owners' K9 team and their bonds, Cosmo Dog Park has its entire 17 acres centered around dogs. It is a park that touts a dog beach and even features a dock, where dogs can use to leap into the water.
The park has designs that emit the free-spirited and devoted character of its canine. If you need to know more about this park, their website contains further details. 
5) Coronado Beach & Dog Park
This dog park has a specific part in Coronado beach that's only for dogs. If you want to enjoy splashing with your dog, you can do so at Dog Beach, a sandy area located at the north end of Coronado beach.
Dogs are allowed to run without a leash in this area as long as dog parents clean up after their dogs. On their website, you can look up their rules and regulations to ensure you have proper fun with your dog.
Overall
These are just some of the dog water parks in California you can visit.
There are still a lot out there you can enjoy if you do not prefer any of the dog parks mentioned.
Just remember that the most important thing in any dog water park is to make sure your dog is safe and having fun.