5 Great Utah Dog Parks and Other Dog-friendly Activities in the Beehive State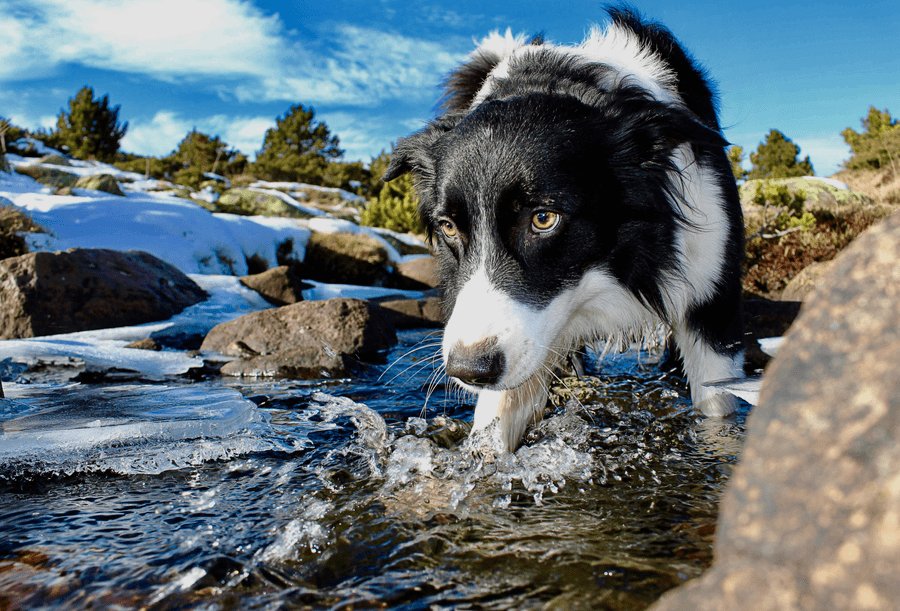 The creeks, trails, gardens, and Utah dog parks make the Beehive State one of the best places to visit if you want to enjoy the great outdoors with your fur baby.
Several dog-friendly parks in Utah will bring you and your dog closer to nature. Not only that, but they're also an excellent place for new adventures.
Utah dog parks you should visit with your dog
1) Memory Grove Park
Location: 300 Canyon Rd, Salt Lake City, UT 84103
Memory Grove Park is one of the oldest parks in Salt Lake City. It is well-loved by locals and tourists alike because of its beautiful trails.
Dogs are allowed in the park as long as they are on a leash, but if you want to let Fido run around leash-free, you can check out the Freedom Trail.
This part of Memory Grove Park is an off-leash area where your dog can explore or play fetch.
The lake is off-limits, but you can head to the creek instead. There are also picnic tables at the park where you can relax after hiking.
You can learn more about the park's history here.
2) Lindsay Gardens Dog Park
Location: 426 M St, Salt Lake City, UT 84103
You'll find Lindsey Gardens Dog Park on the eastern side of Lindsey Gardens Park.
This off-leash dog park isn't fenced, but it's big enough to accommodate regular park-goers and tourists.
There are drinking fountains and poop bags at the park and other amenities like a pavilion, a playground, and baseball fields.
You can also come on a Friday to check out the park's Friday Night Puppy Hour. Bring some food and drinks and hang out with fellow dog parents like you.
3) Willow Creek Dog Park
Location: 4460 Split Rail Ln, Park City, UT 84098
Fur parents love bringing their dogs to the pond at Willow Creek Dog Park, especially during the summer months.
Your fur baby can play at the dog park off-leash, but he can still enjoy exploring other parts of the park as long as you keep him on a leash.
There are playing fields, fenced courts, and pavilions where you can pass the time. In addition, two playgrounds are available at the park and breathtaking hiking and walking trails.
4) Cottonwood Park
Location: 1580 W North Star Dr, Salt Lake City, UT 84116
The great thing about Cottonwood Park is that it's always never too crowded. There are also plenty of shaded areas where you and your dog can relax.
You'll also find a jogging and walking path at this Utah dog park.
There's also a pavilion and a few picnic tables. You can also play basketball and volleyball at the park's courts.
The doggie water fountain is located on the far side of the park. Don't forget to bring your dog's bowl and a few pieces of pop bags.
5) West Jordan Dog Park
Location: 5982 New Bingham Hwy, West Jordan, UT 84081
West Jordan Dog Park is a 4.5-acre park with three separate areas for different dog sizes. Poop bags are also provided at the park.
There are no creeks or lakes at this Utah dog park, but there are plenty of benches with shelter, trees, and shaded areas.
Other things to do besides visiting Utah dog parks
Utah dog parks are great, but you can also see dog-friendly hiking trails with Fido. Here are a few you can check out:
Explore Millcreek Canyon
Utah dog-parents and mountain bikers love going to Millcreek Canyon because of its beautiful trails.
Keep your dog on a leash if you're visiting during even-numbered days. Meanwhile, visitors who come on odd-numbered days can allow their dogs to explore the trails off-leash.
There are picnic areas at Millcreek Canyon where you can rest after the hike. Help keep the trail clean by bringing poop bags.
You can check out more details about the trail here.
Cooldown at Parleys Historic Nature Park
There are designated areas at the creek in Parleys Historic Nature Park where you can let your dog swim. Apart from that, you can also let him have fun at the off-leash play areas.
There's also a historic area where you'll be able to see relics from early settlers built in the late 1800s. You need to keep your dog on a leash for this part of your adventure.
You can read how to explore the trail here.
Go birdwatching at Bear River Migratory Bird Refuge
Stop by Bear River Migratory Bird Refuge if you want to try out something new with your fur baby.
You would need to keep Fido on a leash when you come and visit, but the sights and sounds are worth it.
Migrations often arrive in the spring and fall, so this is the best time to visit.
Winters are quieter, but several resident birds fly around the area searching for food.
Come and visit soon!
You can really be adventurous in Utah, as it's rich in several outdoor spaces that you can explore with your fur baby.
Just remember your dog park etiquette while you're out exploring the Beehive State. Watch over your pet at all times.
Most parks, gardens, and hiking destinations also have leash and no leash signs, so make sure you follow them accordingly.
Always bring all your dog's essentials when you travel. These include a dog bowl, first-aid kit, and poop bags.
Some parks won't allow you to bring food inside, but there are plenty of dog-friendly restaurants in the area where you can enjoy a meal with your dog.
Have you been to any of these Utah dog parks recently?