Your Ultimate Guide to the Top 5 Dog Parks in Seattle, WA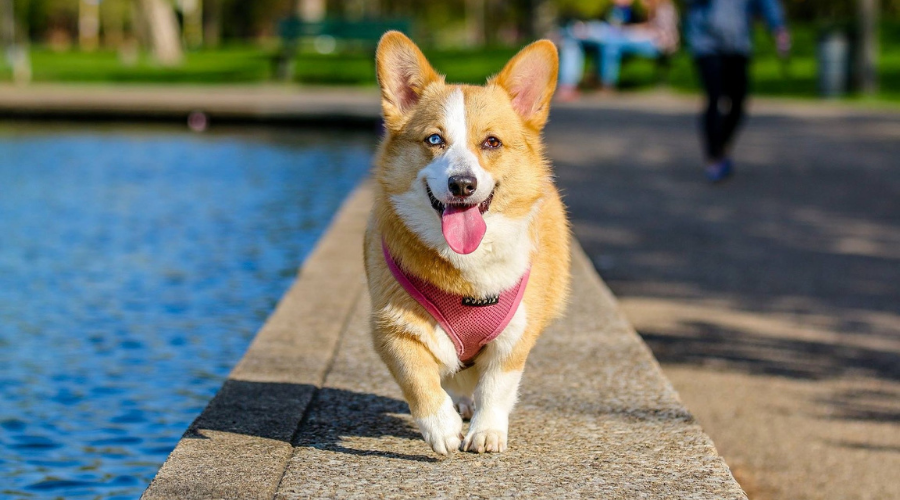 Planning to have fun with your pooch but have no idea which top dog parks in Seattle to visit?
Let your Fido run free at any of our favorite top dog parks in Seattle, Washington!
We have compiled the 5 best off-leash dog parks in the city for your convenience.
Note: Some of these locations may be affected by new changes brought about by COVID-19.
5 Best Dog Parks in Seattle, WA
1) Warren G. Magnuson Dog Park
Location: 7400 Sand Point Way NE, Seattle, WA 98115
Considered the crème dè la crème of outdoor and indoor dog parks in Seattle, the 8.6-acre Magnuson is the largest, fully fenced, off-leash dog space in the city.
It has a large and generally flat area that provides plenty of space for dog owners and their pups to sprint and play fetch. There is also a winding trail consisting of compact gravel that is wheelchair-friendly. The trail is a great choice if you want to lead your fur babies through various changes of scenery through Magnuson Park.
The off-leash play area is the only area within city limits that has access to water and a city-sanctioned dog-friendly beach. Located at the southern part of the main entrance kiosk is another smaller fenced-in area that is meant for small and shy dogs. You can access this smaller dog space from NE 74th Street.
2) Westcrest Park
Location: 9000 8th Ave. SW, Seattle, WA 98106
A hidden gem off the beaten path, Westcrest Park is considered one of the best dog parks in Seattle and is an incredibly large dog park in Seattle that is situated on top of a grassy hill. This four-acre park gives you a panoramic view of the city's skyline, as well as lots of open spaces where your Fido can freely run and romp with their friends.
The dog park features a doggie drinking fountain, a parking area, restrooms for pet parents, and a shaded picnic area complete with chairs and benches. Shy and small dogs don't need to fear playing with larger dogs in Westcrest since there is a separate area for them at the southwest side of the main off-leash dog space.
3) Woodland Dog Park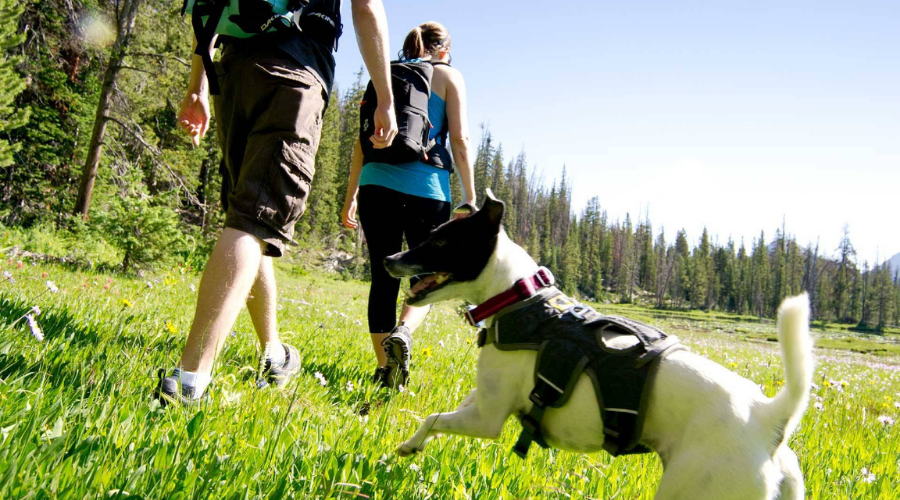 Location: 1000 N 50th St., Seattle, WA 98103
Read to become the King of the Hill?
This one-acre dog park in Seattle mainly features a large slope that provides plenty of exercise for you and your pooch. If your dog is more of the sedentary type, the top of the slope also provides a water spigot and a nice view of Woodland.
The park features a miniature golf range, BMX bike course, picnic areas, and trails. With parking and restrooms nearby, you can easily enjoy yourself at Woodland Park.
We suggest visiting the park only when the sun is up. Unlike indoor dog parks in Seattle, rainy days usually fill Woodland Dog Park with mud. Consequently, this can be inconvenient for those who dislike getting dirty.
4) Blue Dog Pond
Location: 1520 26th Ave. S, Seattle, WA 98144
This dog park in Seattle, WA has 1.7 acres of rectangular play area that is perfect for your furry friends. 
A number of intriguing art sculptures can be found throughout the fully fenced park, making Blue Dog Pond unique from the other dog parks in Seattle. If arts and sculpture interest you, it might be the perfect place to visit for you and your pup.
5) Magnolia Manor Park
Location: 3500 28th Ave W., Seattle, WA 98199
First opened in 2012, Magnolia Manor is one of the newest dog parks in Seattle that allows pets to roam freely without a leash.
The 21,000-square foot park is maintained by a group of volunteers who see to it that the park remains clean and mud-free. It features a dog drinking fountain, picnic area, and a walking path. Additionally, parking is available in the dog park, making it one of the top choices for the best dog park in Seattle.
Frequently Asked Questions About Dog Parks in Seattle
How many dogs can you own in Seattle?
According to Seattle's Animal Codes, residents are only allowed up to three small animals, such as canines and felines. An exception is given, though, when your property is more than 20,000 square feet.
Are dogs allowed in Seattle parks?
As per the Seattle Municipal Code, dog parents cannot bring their fur babies to the beach, organized athletic fields, or play areas. However, you can explore the off-leash dog parks in Seattle, WA.
Will I get a fine if I let my dog run free outside of the off-leash areas?
Yes. The city mandates that dogs must be on a leash at all times unless they are within the designated off-leash areas and indoor dog parks in Seattle. Violating this rule will require you to pay $50-$150. You may even get a fine of $500 if the violation is at a beach.
How many off-leash dog parks does Seattle have?
There are 14 off-leash dog parks operating in Seattle:
1) Blue Dog Pond Off-Leash Area
2) Denny Park Off-Leash Area
3) Dr. Jose Rizal Park Off-Leash Area
4) Genesee Park Off-Leash Area
5) Golden Gardens Off-Leash Area
6) I-5 Colonnade Off-Leash Area
7) Kinnear Park Off-Leash Area
8) Magnolia Manor Park Off-Leash Area
9) Magnuson Park Off-Leash Area
10) Northacres Park Off-Leash Area
11) Plymouth Pillars Off-Leash Area
12) Regrade Park Off-Leash Area
13) Westcrest Park Off-Leash Area
14) Woodland Park Off-Leash Area
Are there any dog park rules and regulations I need to know before I visit the best dog parks in Seattle?
Yes. Here are some of the rules and regulations you need to follow:
1) You must put a leash on each of your pups at all times when you're outside the designated off-leash areas or indoor dog parks.
2) You must have control of your dogs at all times.
3) If your dog exhibits dangerous or aggressive behavior, you need to muzzle them.
4) You have to clean up after your dog.
5) Unattended pups are not allowed inside off-leash areas.
6) You cannot bring your female dogs in off-leash areas when they're in heat.
7) Only dogs that are over four months old are allowed in off-leash areas.
8) Only dogs that have been licensed and vaccinated to visit off-leash areas are allowed inside the perimeter.
9) Pinch or choke collars need to be removed in off-leash areas.