Dog-friendly Hikes in California You Should Check Out With Fido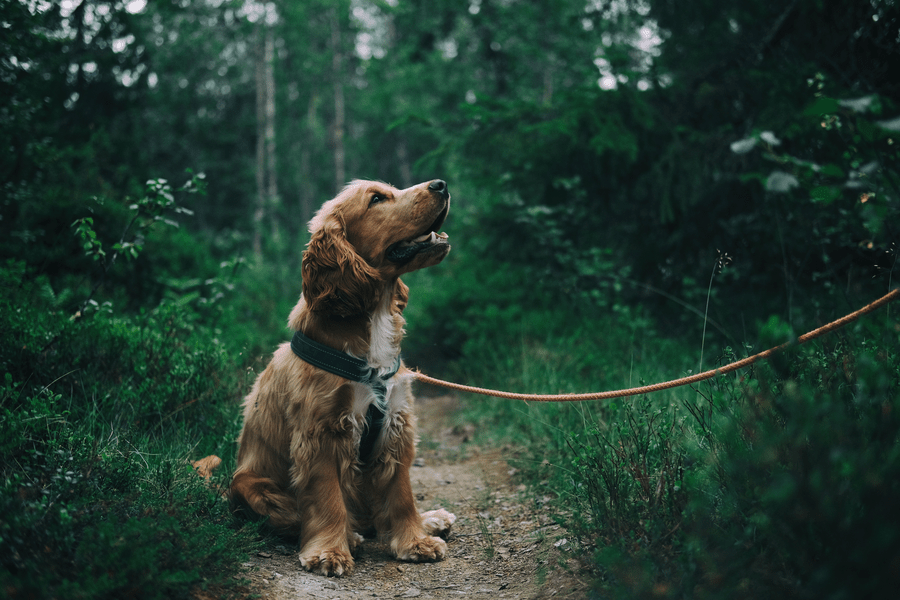 Dogs need to stay fit, and hiking is one of the best (and fun) ways to exercise with Fido, which is why dog-friendly hikes in California have become popular destinations.
If you haven't tried hiking with your dog yet, here are a few canine-friendly destinations you can start with.  
Hiking in California with your dog
1) Fort Funston
Fort Funston Rd, San Francisco, CA 94132
Not very many big parks with hiking and walking trails allow dogs to enter and play off-leash. That's what sets Fort Funston apart from the other hiking destinations in San Francisco. 
Dogs are allowed to hike off-leash along the trails on-site. The park has easy trails, paved walking trails, and sandy hills, so no matter your experience level, there's something for you on-site. 
The park also offers beach access. Make sure you clean up after your pet while at the park. 
2) Dr. Aurelia Reinhardt Redwood Regional Park
7867 Redwood Rd, Oakland, CA 94619
Dr. Aurelia Reinhardt Redwood Regional Park is another beautiful hiking destination where dogs are allowed off-leash. You just have to pay a small fee before you, and your dog can enter. 
You'll find it along Redwood Road in Oakland, California. It's home to over 1,000 acres of trails—some of which welcome dogs off-leash, while some are reserved for on-leash trail walking. 
It's not just the trails you, and Fido can enjoy. You'll also love the breathtaking views. You'll also be surrounded by 150-foot tall redwood trees. 
3) Golden Gate National Recreation Area
Building 201, Fort Mason, San Francisco, CA 94123-0022
The Golden Gate National Recreation Area is a dog-friendly destination and is home to several trails that allow leashed dogs or canines who are trained to respond to voice control. 
Some of the trails at the park you can visit include the Alta Trail between Marin City and Oakwood Valley Trail, the Muir Beach Kaashi Way and Coastal Trail, and Oakwood Valley. 
The park has a long list of trails where dogs are allowed, so you're sure you won't run out of places to explore with Fido. 
Just make sure you pack poop bags so that you can clean up after your dog. There are trash cans in the area where you can dispose of used poop bags. 
4) Lands End
916 El Camino Del Mar, San Francisco, CA, US, 94101
Lands End lets you and your dog enjoy hikes along hillsides dotted with cypress and wildflowers. You also get to enjoy stunning views of shipwrecks. 
Apart from that, the park also offers access to the ruins of Sutro Baths in the heart of the Sutro Historic District. There are also pocket beaches and a Lookout Visitor Center on-site. 
Dogs are allowed off- and on-leash in some areas. Check the park signs to see where you can let your dog run free and where you need to keep him on a leash. 
5) Ragle Ranch Regional Park
500 Ragle Road, Sebastopol, CA 95472
Ragle Ranch Regional Park has always been known as an excellent destination for sports lovers. And it's not surprising because it's home to excellent sports facilities like soccer and softball fields, tennis courts, and sand volleyball courts. 
However, this regional park in California is also becoming popular with dog owners. There are excellent trails on-site where leashed dogs are allowed. 
You can start at the paved trail that circles the east side of the park and loops past the playground, picnic areas, and sports courts. 
Then you can enjoy views of the watershed toward western Sonoma County along the Hilltop Trail. You can also check out the Blackberry Trail, which is set amidst beautiful meadows.
Keeping your dog safe during hikes
Most dog-friendly hikes in California are safe destinations, so it all boils down to how disciplined and well-trained your dog is. You also need to ensure you are well-prepared before hiking with your dog. Here are a few things you need to remember: 
Research the hiking destination
Researching the hiking destination, you plan to visit with your dog is one of the first things you should do. 
Check if there are certain permits or licenses that you need to secure. Most dog parks and canine-friendly hiking trails require Fido to be vaccinated, so make sure your dog has all the necessary tags attached to his collar. 
You also need to check the difficulty of a hiking trail to be sure that you and your dog would be able to manage the hike without overexerting yourselves. 
Pack essentials
Don't forget to pack essential gear like your dog's bowl and leash. Bring poop bags and garbage bags, too, in case the park or trail you're going to runs out or doesn't provide any. 
You also need to bring plenty of water to prevent dog dehydration. 
All in all
Hiking or exploring the outdoors with your dogs comes with several benefits, so don't miss a chance to try it. 
It's a fun way to prevent canine obesity, which can lead to other diseases. Hiking also lets your dog experience new things, so he can feel more confident when it comes to meeting new people and experiencing new situations.
There's also no denying that hiking with your dog is a good bonding activity.